Thank you for your inquiry, a team member is reviewing your request and an account specialist will respond to you shortly.
     
You can learn more about our Services listed below: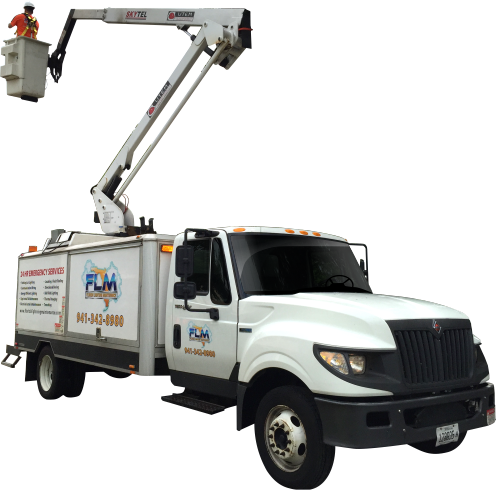 We provide Electrical and Lighting Maintenance Services in Florida for Commercial Electrical Services, Commercial Lighting Services, Sign Pole Lighting Services, Exterior Lighting Services, LED Lighting Services and Upgrades, Lighting Maintenance Services, Thermal Imaging Services, Energy Efficient Lighting and Electrical Products, HVLS Commercial and Industrial Fans, and High Reach Equipment.
Florida Lighting Maintenance projects are completed efficiently
with results that will exceed your expectations.
Additional Electrical and Lighting Services
Bucket Truck Services/Parking Lot Lighting
Sports Lighting Repairs and New Installations
Sign Maintenance and New Installations
Underground Break Locating, Pole Installation and Repairs
Code Corrections
Commercial and Industrial Upgrades
24/7 Emergency Services
Violation Correction
Trouble Shooting
Cat 5 & 6 Installation
Computer and Communications Cabling
Control Work
UPS Systems
Generators
Lighting Design & Maintenance
New Outlet /Circuits
Parking Lot Lights
Power Distribution
Standby Power Systems
Transformers
Power and Control Systems
Switchgear Installation
Panel Design and Build
Institutional work in Hospitals, Labs, Schools, Etc
Plant Renovation
Electric Equipment, Motors, A/C & D/C
OSHA Safety Orientation & Training
Florida Lighting Maintenance experience will give you the confidence in our ability to get the job done right the first time.  We're proud of our "can-do" attitude for emergency and last minute jobs. 
Florida Lighting Maintenance not only offers the very latest services knowledge and expertise, but also unique and sometimes hard to find items and services.  Our name represents the highest level of customer service, quality service and a commitment to excellence.  Our reputation is built on the concept of providing the highest quality services at very competitive prices. This policy has served us well for many years.
Florida Lighting Maintenance
Call us Now! (941) 342-8980