Electrical and Lighting Energy Efficient Services and Products in Florida

Florida Lighting Maintenance Commercial Electrical Contractor provides Energy Efficient LED Lighting Products for all your Electrical Maintenance and Lighting needs.
When you demand the area's best Commercial Electrical and Lighting Service, contact Florida Lighting Maintenance and "Click" "Tell Us About Your Project".
When you need electrical and lighting installation and repairs, sign lighting or maintenance and procuring energy efficient products, Florida Lighting Maintenance has the Florida's best products to provide commercial clients energy efficiency and cost savings.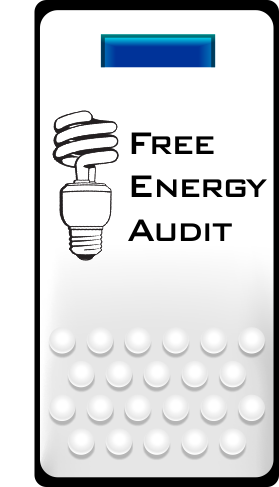 Our team can provide your company with Energy Audits to crunch all the numbers of your current energy consumption, and to recommend state-of-the-art LEd Lighting solutions to make you "green friendly" and to save dollars on your energy bills.
Contact Florida Lighting Maintenance to discuss your energy needs, and to schedule a FREE Energy Audit of your facility. 
From electrical efficiency to lighting systems to sign lighting, Florida Lighting Maintenance has the experience, skilled technicians and new technologies to improve your systems to be more energy efficient.
Our customers know that the energy efficient products and services we provide are second to none, and can impact positively your facilities bottom line.  Everything from energy auditing analysis, design, installation to maintenance, Florida Lighting Maintenance wants to be your energy efficient partner.
Energy efficiency is what commercial facility managers demand with their electrical and lighting systems.  Regulations and higher energy costs require businesses to utilize equipment and products that maximize every dollar spent. 
Most of our commercial customers are amazed at how much energy and money they have lost through under performing and inefficient energy systems.  Once you contact Florida Lighting Maintenance to conduct an energy audit of their buildings, you will receive the important numbers you need to make important energy decisions, and how to improve your systems. 
Call us at (941)342-8980 to arrange a professional energy audit to start you down the path to energy efficiency!
Florida Lighting Maintenance can help you upgrade your current lighting system by implementing light retrofitting and new ballasts installation, with immediate reduced energy consumption.  For instance, by converting over to LED energy efficient products results in major energy savings impacting the bottom line.  Our professionals have the experience and new technology products to drastically reduce that!  After upgrading, Florida Lighting Maintenance offers customers money saving group re-lamp and regularly scheduled lighting maintenance service agreements.  Both of these save you considerable labor costs and protect your lighting system investment.  All lighting work is done by our highly experienced licensed technicians.  Don't forget that Florida Lighting Maintenance has emergency and 24-hour repair services to get you back at peak operations. 

LED Energy Efficient Products – TurnKey Packages:
Florida Lighting Maintenance also offer complete turnkey energy efficient solutions.  From design, product procurement, installation, maintenance to upgrades, we can totally manage your commercial lighting and electrical systems.  You never have to worry about finding contractors to service specific things.   Florida Lighting Maintenance has turnkey solutions to totally manage your electrical, lighting and sign maintenance needs.  We take care of everything from audits and routine inspections, maintenance and repairs, timely upgrades to your facility and emergency services after a breakage.
At Florida Lighting Maintenance we have many years of experience in managing our client's electrical, lighting and signage systems.  Along the way we've partnered with some of the largest product manufacturers and distributors in the United States.  We believe this gives us an advantage on pricing, new technology and support after installation.  All of this means that our turn key programs provide you better installs, maintenance and upgraded systems.  Just hand us your keys and we'll take care of everything!

LED Energy Efficient Products – LED Lighting Systems Upgrades:
Florida Lighting Maintenance has superior upgrade services for all your electrical, lighting and sign lighting needs.  Maybe it's time to replace electrical wiring, connections, switchboards and your HVAC system?  Or, maybe it's time for a light retrofit to replace old ballast and T-12 lamps with energy efficient electrical components, T-8 lamps and new reflectors to achieve the combination of energy conservation, brightness, color rending and utility cost savings?  Many of our T-8 lamp customers are now making the move to state-of-the-art LED lighting.  And, we've got your sign lighting covered, as well.  Installs, electronics, lamps and new technology LEDs.
LED lighting offers superior durability, 5-10 times longer life, low heat out, virtual elimination of routine maintenance and scheduled re-lamping, saving you energy dollars.  Florida Lighting Maintenance's commercial lighting customers can expect up to 70% energy reductions over other traditional lighting, and life-expectancy near 300,000 hours or an expected 30-year life.  Call us today at [telephone number] to speak to a customer service representative about LED lighting technology.
The LED lighting that we install and maintain provides you with uniform lighting throughout the building and is essentially maintenance free.  The actual fast return on investment may surprise you, and Florida Lighting Maintenance can help you secure the local, state and federal tax credits and rebates that are available.  Our experts can help you save energy and reduce operating expenses with LED lighting.  All of this accomplished by installing energy efficient technology to existing inefficient lighting equipment.

LED Energy Efficient Products – LED Lighting and Ballast Purchases:

Florida Lighting Maintenance provides our commercial clients access to the highest quality lamps and lighting equipment available in the lighting industry.  From bulbs, ballasts to reflectors, Florida Lighting Maintenance utilizes our large national network of resources to link us with top-notch lighting manufacturers.  Working together with them allows us to access tremendous savings through obtaining quantify discounts.  We only use trusted manufacturers like Sylvania, Phillips, TCP, Toshiba and GE.  You're guaranteed to receive exceptional lighting products and quality for any lighting application. 
Florida Lighting Maintenance's experts will assist you in selecting the right type of commercial lighting.  Everything from LED, fluorescent, HID, CFL and incandescent bulbs, our primary goal is to provide you with 100% customer satisfaction.  We maintain our own large in-house inventory of lighting equipment to speed our installations and maintenance projects up.  Call Florida Lighting Maintenance at (941) 342-8980 to discuss your lighting needs, and to schedule a FREE estimate.
Florida Lighting Maintenance
Call us Now! (941) 342-8980