Florida Lighting Maintenance and Electrical Services Company in Florida has all the High Reach Aerial and Bucket Truck Equipment

When it comes to aerial and bucket truck service for parking lot lights, sign maintenance and high bay interior lighting, Florida Lighting Maintenance has the area's absolute best professional commercial services.  Our equipment and fleet of trucks can easily reach parking lot lights, exterior lights and sign lighting that some of our competitors can't provide.  When you demand the area's best Commercial Electrical and Lighting Service, contact Florida Lighting Maintenance and "Click" "Tell Us About Your Project".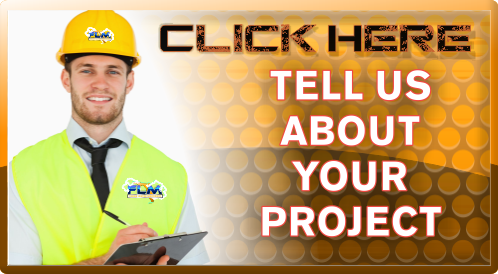 Florida Lighting Maintenance has bucket truck services for:
Parking lot lighting repairs (with lamp inspection, replacement and ballast replacement and repairs).
Other building exterior lighting replacement and repairs.
Sign lighting and maintenance.
Troubleshooting.
 
Florida Lighting Maintenance has a top-notch fleet of aerial lifts and bucket trucks.  Our aerial lifts can reach as high as 60 feet to reach difficult areas.  We also have bucket trucks that reach to 100 feet.  All of these allow our Electrical and Lighting technicians to perform critical maintenance.

Florida Lighting Maintenance can install Temporary Sign Banners, while waiting for Rebranding Approval:
Our High Reach Equipment allows us to reach Signs to install a Temporary Sign Banner, while our Customer is waiting for Approval. 
Parking lot lights, sign lights and interior high bay lights and so on, are often difficult to service because of the height involved.  The lights can also pose a safety hazard for lighting staff technicians.  Florida Lighting Maintenance has the proper equipment to reach just about any of your high reach lighting needs.  Our aerial lifts and bucket trucks are state-of-the-art and allow us to safely and professionally service our customer's lights and signs. 

Some of the types that we service are:
Lights on building exteriors
Sign lights
Parking lot lighting
Canopy lights
Convenience store lights
Shopping centers

Aerial Work Platform:  
Sometimes referred to as an aerial lift, these platforms provide temporary access for our Florida Lighting Maintenance technicians to reach what normally would be inaccessible areas.  Highly flexible, they allow the operator to maneuver quickly and precisely to provide easier lighting maintenance.  Our aerial lifts are controlled by buttons and joysticks to reach just the right lighting and sign spots.  Never fear, your lights and signage will be quickly and professionally repaired.
Our Florida Lighting Maintenance Aerial lifts resemble cranes.  They consist of a large number of jointed sections which can be operated to extend the lift in a number different directions, as well as move "up and over" applications.   We have both articulated lifts and scissor lifts to service your lighting maintenance needs.  Articulated lifts require a wide supportive base to operate safely, and normally use extending legs/struts to help achieve this.  Scissor aerial lifts only move vertically, and to accomplish this they use linked folding supports in a crisscross "X" pattern known as a pantograph.  By applying pressure to the outside lowest set of supports the work platform is propelled upward.  Either lift allows our technicians better light maintenance access.

Bucket Truck:
Florida Lighting Maintenance utilizes bucket trucks when that option is more efficient for our lighting technicians.  Think of them as mobile, aerial work platforms that incorporate an aerial device mounted onto a truck or van.  The system is designed to safely lift our personnel into the air to perform installation and maintenance work.  These sturdy apparatuses are made of fiberglass and steel buckets fastened to a hydraulic lifting device, and includes the lifting arm, boom and a rotating turret.  Call Florida Lighting Maintenance at (941) 342-8980 to find out how our high reach equipment can meet all your lighting and signage needs.
Our technicians use bucket trucks to reach difficult to access parking lot lights, other exterior lights and sign lights.  Florida Lighting Maintenance's bucket trucks are configured a certain way to be customized to work better for a particular project.  For instance, the boom may be telescopic thus allowing the technician to better adjust overall length easier.    Or, it may be setup to articulate easier to have more than one jointed section.  Depending on the lighting project it sometimes is necessary to have both telescopic and articulating capabilities.  Our bucket trucks and vans are equipped with outriggers designed to stabilize units operating at higher heights to prevent tipping.  Safety is always first!
Our commercial clients know that Florida Lighting Maintenance will fix their company signs mounted on building fronts and sign poles and repair their parking lot lights.  For superior high rise lighting work and repairs, contact us at [telephone number] find out how our bucket truck and aerial lift services can benefit your facility.  Florida Lighting Maintenance's technicians are highly skilled, on-time, courteous and able to accomplish any repair tasks you need.  
Our bucket trucks can reach, roughly 100-feet tall.  The technicians at Florida Lighting Maintenance can complete any high rise projects with safety and ease.  With us, business owners and facility managers won't be concerned about having to locate multiple contractors for various jobs.  Florida Lighting Maintenance offers emergency and 24-hour services to get your critical lights back up and running.  We also have service maintenance agreements that not only fix your lights and signs, but also provide regular checks of your systems.
Bucket trucks from Florida Lighting Maintenance allows our technicians to reach lamps, ballast and signs from installation to replacement and repairs.  No project is too big or too small.  From single light repair to multiple parking lot lighting service, the experts at Florida Lighting Maintenance have you covered!  Keeping your parking lot lighting and other exterior lighting and signs operating efficiently is critical to your public business image.  And, there are safety reasons to keep your exterior lighting systems running at optimal performance.  Customers feel insecure in poorly lit parking lots and walkways, and this can cost your business.
Florida Lighting Maintenance's bucket truck services maintain parking lot lights and other exterior lighting and signs that other competitors can't handle.  Good outdoor lighting is critical to your business, both for security and for customers and prospects to realize you're there!
Call Florida Lighting Maintenance at (941) 342-8980 to discuss our high reach capabilities, and to arrange a FREE no obligation estimate.
Florida Lighting Maintenance
Call us Now! (941) 342-8980