Florida Lighting Maintenance Emergency Response Team is Ready to Help You!
Take a few minutes to fill out the form so that we can get started now!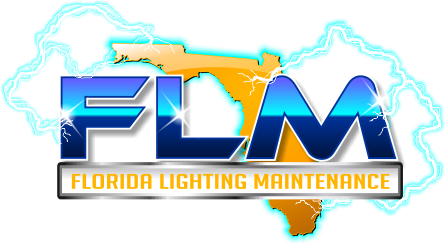 Florida Lighting Maintenance
Phone: (941) 342-8980
Email:   "Click Here"
On-call services
24 hours a day, 7 days a week.
Electrical Emergencies Call
(941) 342-8980

All other emergencies,
please call 911.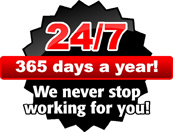 One of Florida Lighting Maintenance's most valued electrical services we provide, is our 24/7 emergency service.  When an electrical crisis occurs we understand how costly any down time can be for our customers.  This may be everything from power outages, lighting system failures, burned out parking lot lights, sign outages and several other potential problems.  When you have emergency electrical troubles, call the best and forget the rest!  Call our 24/7 emergency service at (941) 342-8980.
Florida Lighting Maintenance provides 24/7 emergency electrical response service.  Our customers receive peace-of-mind knowing that we'll act quickly to address any electrical problems they incur.  Our trained commercial electrical experts have the knowledge, skill and trust that keep our clients coming back time-and-time again.  In an age where customer service often seems like a thing of the past, Florida Lighting Maintenance stands out from our competition.  Dependability, experience and rapid response are the cornerstone to our 24/7 emergency electrical services.
Our technicians excel at emergency service trouble-shooting to quickly sort your power and electrical issues.  Florida Lighting Maintenance's experts travel in our fleet of vehicles that are fully equipped with on-location parts and equipment.  When our crews work at your commercial facility, you'll discover first-hand how knowledgeable and friendly they are.  At the conclusion, our professionals clean up any messes and return your facility to like before the emergency issue occurred. 
Because of Florida Lighting Maintenance's staff of experienced and skilled experts, we can guarantee high-quality workmanship and fast, professional service.  When you need speedy and reliable 24/7 emergency service, Florida Lighting Maintenance will provide exceptional service and value for any emergency electrical needs.  To discuss our emergency services, call today (941) 342-8980 and speak to one of our customer service representatives.  Your satisfaction is our number #1 priority with any emergency work we do.
You can count on Florida Lighting Maintenance to provide the following:
FAST ON-TIME SERVICE TODAY – From quick repairs to new installations, you'll get on-time service and at the convenient best time for you.
PROFESSIONAL TECHNICIANS – Our technicians are fully licensed and insured, and always clean-cut and courteous.
Florida Lighting Maintenance's crews provide a level of service second-to-none in the electrical contracting business.  We try to make each commercial customer feel like their electrical work is our number #1 priority.  If you need an emergency electrician for any reason that is both affordable and quality oriented, Florida Lighting Maintenance should be you first point of contact.  Our technicians deal with emergency electrical situations all the time.  Their goal is to get you back up and running as soon as we can.  From appointment based work to emergency call-outs, Florida Lighting Maintenance has you covered!
At Florida Lighting Maintenance we offer a quick response emergency electrician who will get to your facility as fast as possible to repair, replace or re-wire whatever the problem is.  We know that such emergencies can be expensive and unexpected, and that is why Florida Lighting Maintenance offers extremely competitive prices.  On average it takes our experts a little more than an hour to restore your electrical service.  If it takes longer we often go back to our normal pricing rates to assist our customer's bottom line.
All Florida Lighting Maintenance's work is fully guaranteed and always conducted by qualified licensed electricians.  As with all of our installation and regularly scheduled activities, we aim to provide you the best and most affordable emergency service repairs.  Our technicians come to your location with all the right gauging equipment and measuring devices.  This will give you peace-of-mind knowing that we will locate all faulty equipment, wiring and components that may present a significant danger to your facility and employees.
Once you've contact Florida Lighting Maintenance for any emergency repairs, you can be sure you've made a reliable choice.  And, you can count on our professional, friendly and affordable service from start to finish.  Our technicians always strive to cause the least amount of disruption to your commercial operations when making repairs.  And, our Florida Lighting Maintenance crews additionally leave your building in clean condition after finishing every job.  To discuss our emergency services, call today (941) 342-8980 and speak with one of our customer service representatives. 
When an emergency electrical situation occurs, it's essential for us to respond to our customers' needs 24/7.  By calling Florida Lighting Maintenance's emergency telephone number, you'll be connected to a live person who will put you in touch with our technicians.  After-hours emergencies sometimes turn out to be more praiseworthy than profitable for an electrical contractor.  But, by efficiently and affordably handling a problem for our customers means more to us than what shows up on an accountant's ledger.  It's really about developing friendships and trust with customers, no matter whether it's early morning or mid-night. 
Contact Florida Lighting Maintenance to discuss our emergency electrical repair services.
Florida Lighting Maintenance
Call us Now! (941) 342-8980