Florida Lighting Maintenance is a Full Service Lighting and Electrical Maintenance Contractor offering, Design, Installation and Retrofits in Florida
We Specialize in Electrical and Lighting Maintenance and Installation for Commercial Interior and Exterior Lighting, Electrical and Signage.  We also offer Energy Saving LED Lighting and Electrical Upgrades reducing your facilities energy and saving you money while being environmentally friendly.
For both Interior and Exterior Electrical and Lighting needs, Florida Lighting Maintenance is committed to providing our customers with efficient, aesthetically pleasing quality lighting products using the latest and most efficient installation techniques available. The company's energy conservation goals are consistent with many government initiatives including the Energy Policy Act of 2005 – EPACT. With Corporate Offices in the Midwest, and a Corporate Office in Florida LIC# EC 13007548, we self-perform all of your lighting, electrical and signage service needs throughout all our Coverage Areas.
Do You Need Emergency Service Now!
If you need Emergency Electrical or Lighting Services, PUSH the Emergency Service Button to let us know what your are experiencing, or the problem you are having that is causing the emergency and we will get right back to you Promptly.  Remember if you don't fill out the form, the longer it is going to take to gather your information and solve your problem.

Florida Lighting Maintenance provides 24/7 Emergency Electrical Response Service.  Our customers receive peace-of-mind knowing that we'll act quickly to address any electrical problems they incur.  Our trained commercial electrical experts have the knowledge, skill and trust that keep our clients coming back time-and-time again.  In an age where customer service often seems like a thing of the past, Florida Lighting Maintenance stands out from our competition.  Dependability, experience and rapid response are the cornerstone to our 24/7 Emergency Electrical Response Services.
Electrical and Lighting Maintenance Services and Installation for your Retail Business: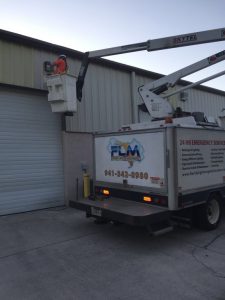 Our Florida Electrical and Lighting Design and Maintenance for Retailers and Businesses focuses equally on Lighting Services that support our customers goals.
FLM professional lighting and sign maintenance will enhance the exterior of your store. Customers feel safer and enjoy shopping in a clean, well-lit environment.
We can also increase the safety and security of your business by installing and maintaining security lighting throughout. Our new energy efficient technology can increase light output and reduce electrical costs. Our effective maintenance plan will help insure all you lighting needs are continually up to par.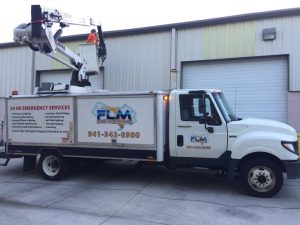 Florida Lighting Maintenance is a FULL SERVICE ELECTRICAL AND LIGHTING CONTRACTOR. We offer Industrial & Commercial Clients all the options you need to Illuminate your business. 
We will analyze your existing facility and suggest retrofits that improve lighting quality and reduce energy costs. We can build a budget for maintain your lighting system, and provide on-call or scheduled maintenance. Our plan will reduce your overhead from using in-house resources to maintain electrical operation costs.
Electrical and Lighting Services for your Corporate & Industrial Business: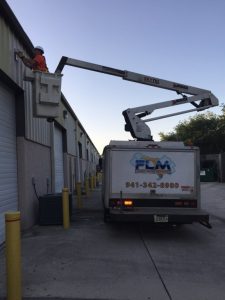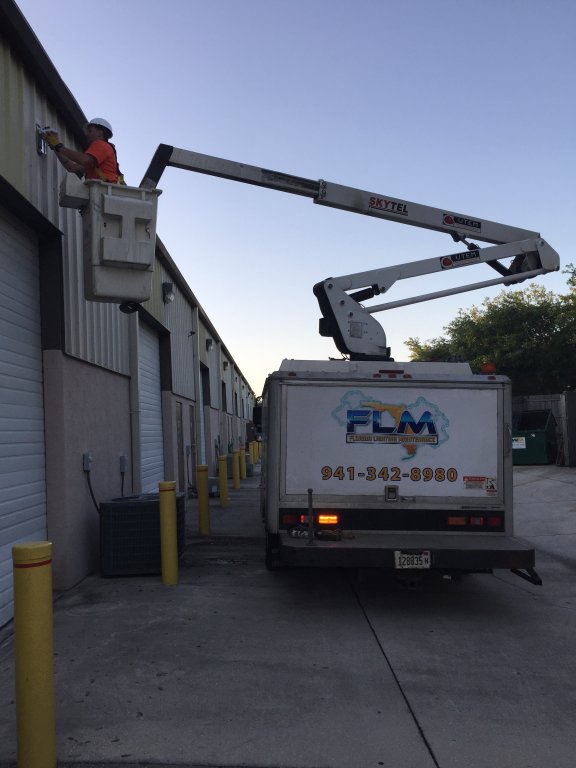 The lighting levels in your facility may be inappropriately designed for the current production task or warehouse application now being performed. Florida Lighting Maintenance can audit your usage and determine the best solutions to fit your needs.
Better lighting can pay for itself in annual energy & maintenance savings. Lighting can also improve the overall effectiveness and appearance of your facility.
With age the majority of Warehouse and Industrial Lighting applications experience substantial light level depreciation and increasing spot outages require timely, difficult and costly repairs.
Florida Lighting Maintenance can improve the lighting system in your facility and lower overhead costs. We can schedule group relamping (changing lamps on a planned periodic basis) to reduce spot failures and maintenance costs while keeping lighting levels high.
Our professionals at Florida Lighting Maintenance can provide the equipment and resources to maintain lights in high ceilings or hard to reach areas, with boom trucks that can reach 100 feet in the air.
However specialized your needs, our lighting professionals can ensure that your facility operates cost-efficiently and effectively.  We will work with you to effectively and efficiently reduce your energy consumption while improving your work environment. A well designed lighting program can pay for itself in time.
Decreased Electricity Bills.
Decreased Maintenance Costs.
Reduce Electricity Consumption.
Increase Employee Safety.
Increase Productivity.
Increase Lighting Quality.
Increase your property and business value.
Positive Environmental Impact.
Tax Deductions and Rebates.
Price competitive Guarantee.
Save an average of 20%-50% a month.
Don't change another lamp or ballast for the next several years!

Lower Peak demand charges and taxes.
Better lighting prevents injuries.
Incredible research on this one!
Improve CRI with color corrective lighting to makes tasks easier and make your product look even better.
Up to five times your annual savings!
Every retrofitted business creates fewer pollutants.
You may qualify for incentives for your project.
We guarantee the most competitive price for our service on the market.
Electrical and Lighting Services delivered by knowledgeable Electrical and Lighting Professionals: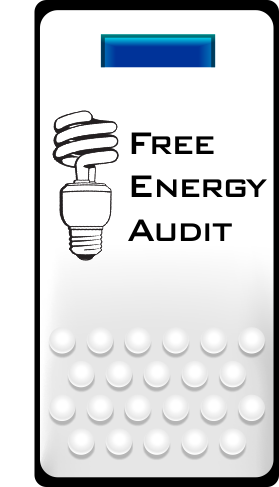 Florida Lighting Maintenance employees are knowledgeable professionals you can trust and have the ability to get the job done. They will always work with you to find the best solutions to fit your needs and ensure deadlines are met and costs are kept under control.
Our Florida Lighting Maintenance and Electrical Services offer a full range of services to meet all your commercial electrical and lighting needs. We maintain our own professional fleet of vehicles and bucket trucks which are fully equipped and ready to dispatch.
No job is too big or too small for the professionals at the FLORIDA ELECTRICAL AND LIGHTING MAINTENANCE HEADQUARTERS.  We pledge to make your project just as important no matter how complicated or extensive it is.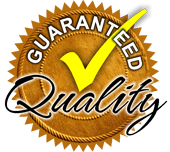 We know that our customers have a lot of choices in the business marketplace and that is specifically why we strive each and every day to not just remember there is a choice but to maintain an appreciation of that choice by taking the extra step to do the unexpected and make a lasting impression on a job-by-job basis. That is why we succeed.
Contact us for more information and a FREE ESTIMATE.  If you prefer, you may also leave us a message and we'll return your call within a 24-hour period.  You can also fill out our quick and easy contact form with a detailed description of what you need, just click here to go to our Contact Form. 
Florida Lighting Maintenance
Call us Now! (941) 342-8980

Florida Lighting Maintenance
Emergency – Call  (941) 504-2830
THE BEST HVLS FAN DESIGN IN THE FLORIDA COMMERICAL AND INDUSTRIAL FAN INDUSTRY!

COOL NEW TECHNOLOGY

Patent-pending blade design with extreme 20 Degree-plus blade pitch to maximize air flow

True reversibility to mix the air without creating a wind chill for winter heating by our Symmetrical blade design

Our HVLS Fan eliminates air-flow dead zone with a Pitched-hub design

ABB controller with optional removable keypad

425,000 CFM output

De-stratification coverage Up to 40,000 sq. ft.

Low power consumption only 3.15 amps

Quiet operation

ESFR relay ready compatibility

NECA standard built-in LOTO disconnect
Florida Lighting Maintenance
We get the job done Right the First Time!